Our Mission
The Detective WenJian Liu Foundation's mission is to help strengthen the emotional state of immediate family members of Law Enforcement Officers in coping with the stress of their tragic loss by providing a highly trained therapeutic dog. The foundation recognizes the traumatic impact on mental health and special needs of families devastated by Line Of Duty deaths. Read our full mission statement here and Detective WenJian Liu's story here.
---
Board Members
Peixia Chen Liu
President/Chair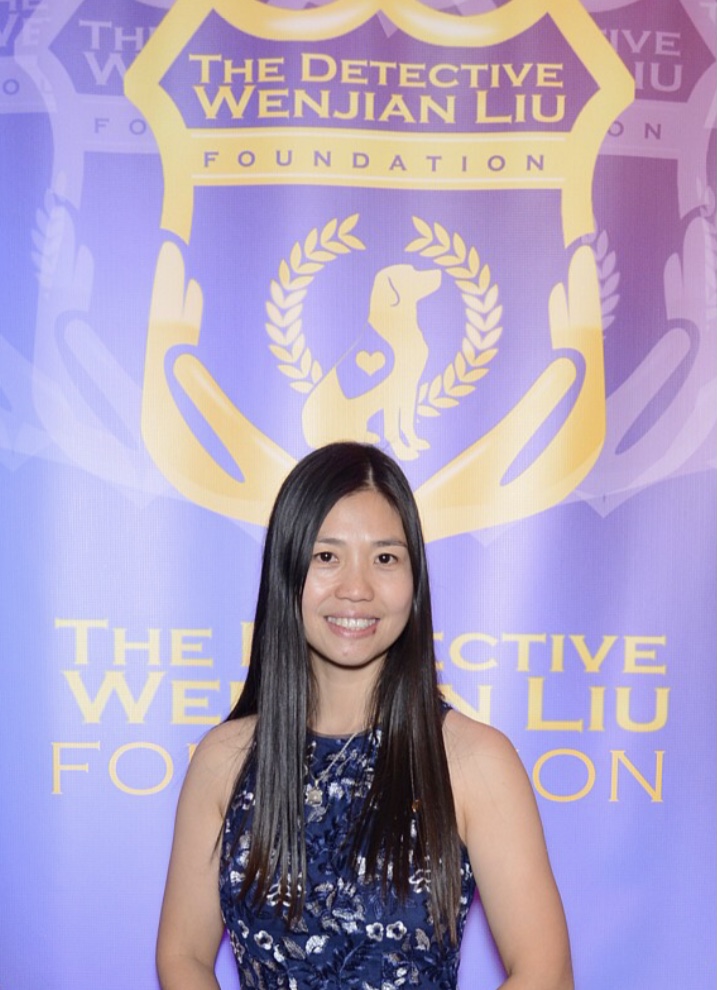 Peixia Chen Liu is the wife of New York City Police Officer and hero, WenJian Liu. Wen Jian Liu was brutally murdered on December 20, 2014 along with his partner Police Officer Rafael Ramos. Shortly after WenJian passed away, she adopted a rescue dog and named him Liu. Liu brought strength and hope back to her life. Through this experience, she realized her calling in life—to give and care for others who have gone through similar difficulties. Peixia wants to be able to share her experiences to help others, especially the families of those who made the ultimate sacrifice in the line of duty who are going through heartbreaking times.

Two years after her husband's death, she gave birth to their beautiful daughter, Angelina. Peixia wishes that one day Angelina will know her father was a hero, and she hopes that WenJian's legacy lives on through this foundation.
---
John Valles
Vice President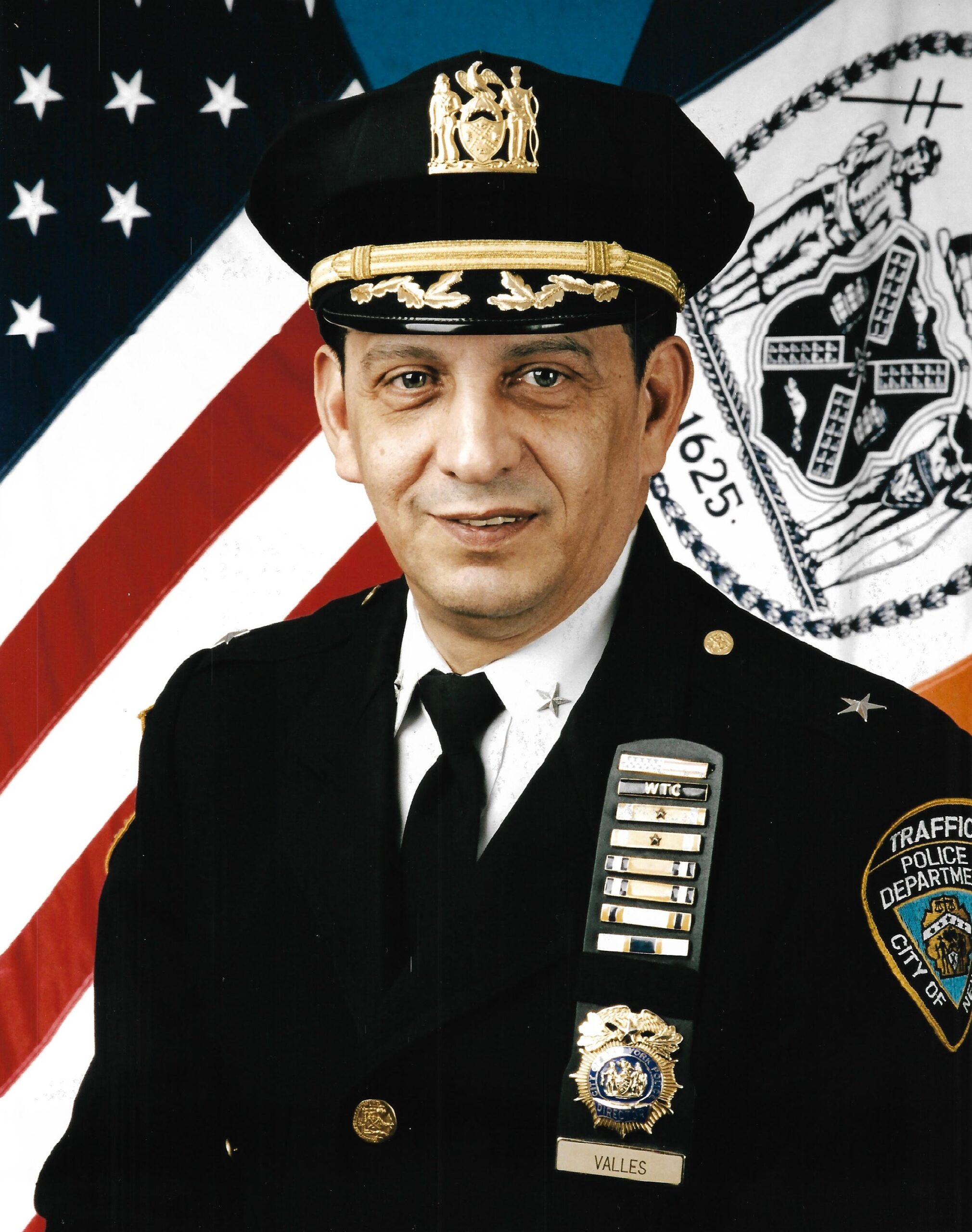 John Valles is a military veteran who served in the US Navy (1963 – 1969) and NY Army National Guard (1980 – 1985). John is also the president of The Traffic Squad Benevolent Association, the oldest NYPD fraternal organization. He attended John Jay College of Criminal Justice and is a retired NYPD Director of Traffic Enforcement.

John served in the NYPD from 1996 through 2017 and he managed a force of 3500 Uniformed and Civilian employees. His responsibility included the enforcement of all Traffic Regulations City wide. Units Included: Parking Enforcement, Intersection Control, Towing, Construction Enforcement, Truck Enforcement, and Support the Movie TV Unit, and special events.

As an Assistant Commissioner in the Department of Transportation from 1990 to 1996, his responsibility included Traffic enforcement, Mayors' Office Emergency Response, Borough Engineering, Street Maintenance, Street Lighting, Traffic Management Center, Authorized Highway towing, and Authorized Parking permits, Disability, and Agency Authorized Parking Spaces.

John also chaired the Law Enforcement Parking Permit for Local, State and Federal Agencies.
---
Joseph Fox
Co-chair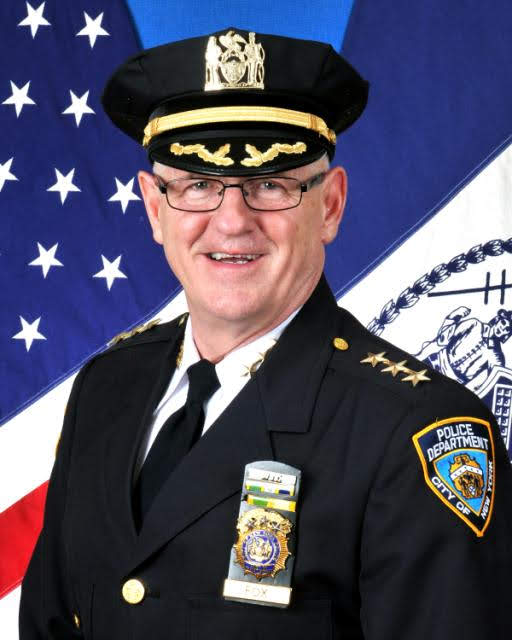 For more than 36 years, Joseph Fox served with the New York City Police Department, retiring in 2018 after serving six years as the head of the NYPD's Transit Bureau. Following in his father's footsteps, Joe joined the New York City Police Department in July of 1981, beginning his law enforcement career as a patrol officer in Brooklyn's 70th Precinct. While ascending the ranks to three-star Chief, he has commanded Patrol Borough Brooklyn South, Patrol Borough Queens South, the Office of the Chief of Internal Affairs, the Office of the Deputy Commissioner of Training, as well as Brooklyn's 71st Precinct.

As head of the NYPD's Transit Bureau, Joe led a team of more than 2,600 men and woman who secure the nation's busiest metropolitan rail system.

Now retired from public service, Joe is currently employed as the Chief of Staff with SEAL Security, a full service Global Security firm based in New York and London. Joe applies his years of leadership skills well to his leadership/executive/life coaching practice. Joe also continues to harness his decades of law enforcement experience and his unique leadership style to teach and inspire others. A renowned communicator, Joe also expertly translates the power of personal loss throughout his life into purposeful messages that inspire others. Through speaking engagements, executive leadership coaching, and personal development, he conveys a life's worth of lessons to others in law enforcement and in the private sector.

Joe holds a Bachelor of Science degree in Security Management from John Jay College of Criminal Justice. He is a graduate of iPEC Coaching. He is also a graduate of the Police Management Institute at Columbia University.
---
Catherine Lee | Gilbert Lee
Treasurer | Advocate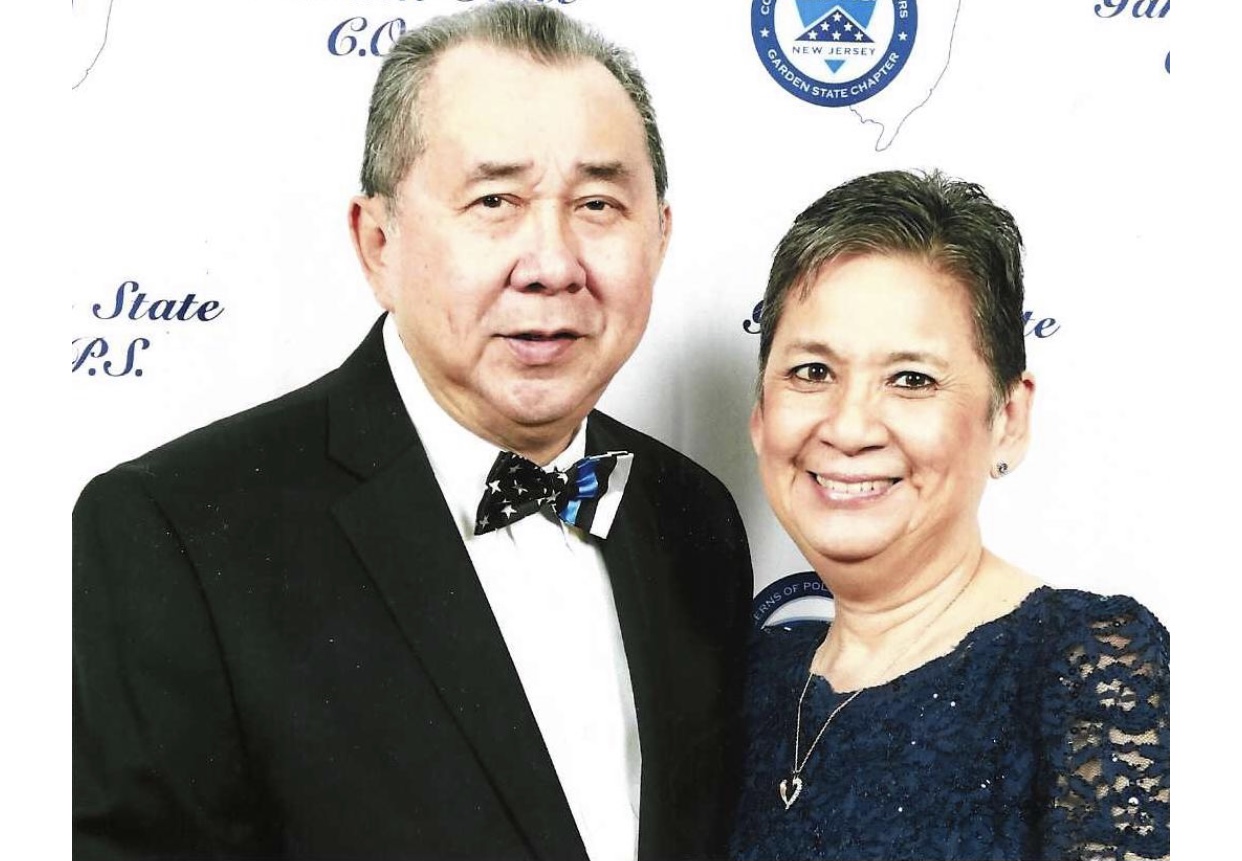 Catherine and Gilbert Lee are surviving parents of P.O. Kevin Lee NYPD. Kevin died in the Line of Duty January 27, 2006. They have taken the role of raising his son Adam. Catherine has volunteered her time as President of PTA at P.S. 127 from 2007 until 2011, organizing fundraisers for the school and active in many charities involving the Brooklyn community.

In 2012 Catherine was elected Treasurer for the newly Metro New York Chapter of C.O.P.S. and served that position for two terms, maintaining the financials for the Chapter including monthly report, event functions reports and annual reports. She has continued to serve the Metro NY C.O.P.S. Board in 2016-2020 as Vice President and 2020, presently as President.

Catherine and Gilbert are also members of several NYPD fraternal organizations: Asian Jade Society, Holy Name Society and New York State Shields.

Catherine, Gilbert and Adam have taken the role of mentors to newly Line of Duty families and have accompanied them to Washington Police Week and Parents National retreats.

Catherine and Gilbert's work has been a challenge to their family. She works full time as a Sonographer for 36 years and in 2020 she retired and only works one day a week. Gilbert is a former NYDEP retired in 2012.

Their pride and joy are their 4 grandchildren and daughter Jeanine.

Catherine is famous for her blue pocket rosaries. Recently for their son's 15th anniversary she handmade over 1000 rosaries to give to the Police Officers. Gilbert is known for his pictures. He is a known fixture in NYPD Events and Memorials.

She has accepted the nomination for the office to serve as Treasurer for the Detective WenJian Liu Foundation in 2019. Gilbert accepted the position of Photographer/Advocate for the Foundation. Both of their goals is to help LOD families and to carry out the Foundation's Mission.
---
Jennifer Whitney
Secretary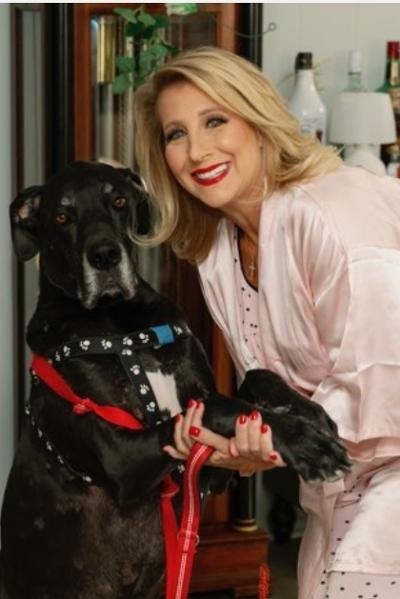 Jenn Whitney was born and raised in Manhattan, moved to Brooklyn in 1986 and presently resides in Queens. Jenn retired from the NYPD in 2018 after a 26 year career which included 17 years in the 81 Precinct, 3 years in the Special Operations Division, 3 years in the Police Commissioner's Office/Deputy Commissioner of Administration and 3 years in the Aviation Unit. Jenn has two adult children, Jillian and Joey and a houseful of four legged furbabies. Jenn has received the Theodore Roosevelt Award from the Police Department and belongs to the Police Self Support Group, 10-13 Club and other Police Organizations, she has received numerous awards throughout her career for dedication and commitment to the Department and now spends most of her time trying to make a difference in the lives of her family, friends and neighbors.
---
Felix Moy
Community Liaison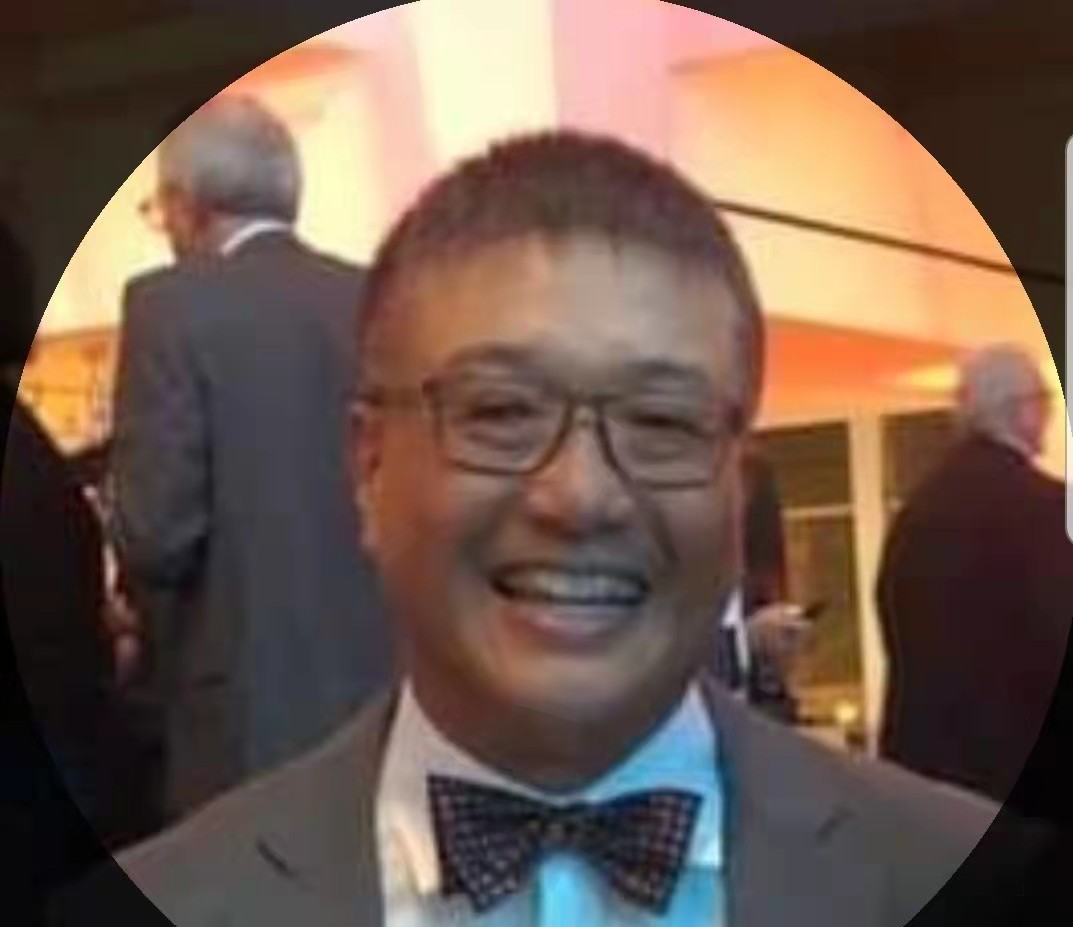 Felix is an experienced goal oriented business professional with strong background in Healthcare physician development, relations, & operation management. He has a keen understanding & knowledge of current healthcare operation & reimbursement models, such as global risk, upside/downside share risk, performance metric oriented, DSRIP PPS, ACO etc. Felix also has relationship with local physician groups, IPAs and ACOs throughout New York City.
---
Ocean Wong
Honorary Director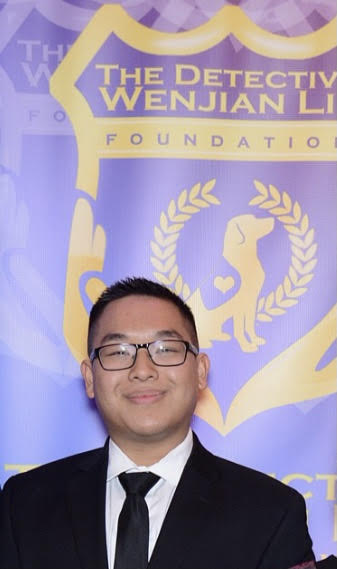 Ocean Wong is a first generation Asian American, who was born, and raised in Brooklyn. He earned his degree in the field of Criminal Justice at John Jay College of Criminal Justice. Ocean began his career with the NYPD as a police cadet where he was assigned to the 5th Precinct to serve the greater Chinatown area. There he had a variety of responsibilities which ranged from crime analysis to community outreach. Currently, Ocean serves the northwest region of Brooklyn as a police officer in the 84th Precinct focusing on patrol functions in his sector.
---
Monsignor Romano
Spiritual Advisor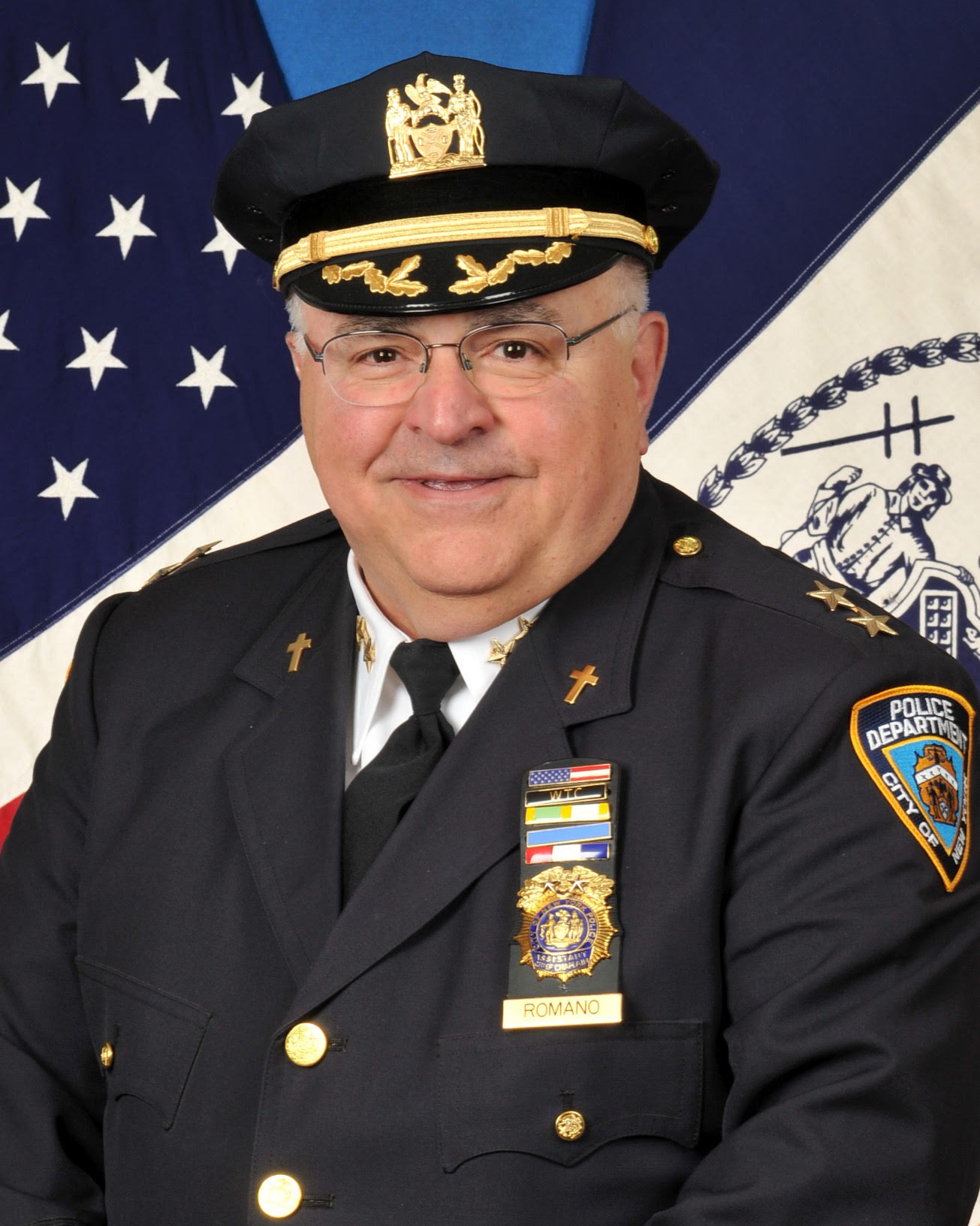 Monsignor Robert J. Romano was appointed to the New York City Police Department on October 13, 1998. Prior to his appointment, he served as the Chaplain of the Police Self Support Group and the NYPD Honor Legion. In March 2001, he was named the Department's Administrative Chaplain, as well as the Chaplain of the Brooklyn-Queens Holy Name and Regina Coeli Societies. That same year he was also named Chaplain of the Committee of Police Societies (COPS), the Columbia Association, Survivors of the Shield and the Deceased Officers Parents Group.

Monsignor Romano responded to the World Trade Center on September 11, 2001 about an hour after the collapse of the second tower. From that day until mid June 2002, he celebrated Mass every Sunday, at the site, for members of the Emergency Service Unit, as well as the families of those missing.

A native of Brooklyn, Monsignor Romano earned a Bachelor of Arts Degree from Cathedral College, Douglaston, N.Y. and a Master of Divinity Degree from the Seminary of the Immaculate Conception, Huntington, N.Y. He also received his certification in Pastoral Counseling from the Post-Graduate center for Mental Health in New York City. He was ordained to the Priesthood for the Diocese of Brooklyn on May 28, 1977 and is currently the Pastor of Our Lady of Guadalupe Church in the Dyker Heights section of Brooklyn.

On August 29, 2002 Commissioner Raymond Kelly promoted Monsignor Romano to Deputy Chief Chaplain of the New York City Police Department. This was the first time in the history of the Department that this title was used.

Monsignor is also the Chaplain of several other law enforcement agencies as well as a host of police fraternal organizations.

In March of 2007, His Holiness Pope Benedict XVI appointed him a Chaplain to His Holiness with the title Monsignor.

On March 31, 2017 Monsignor Romano was promoted by Commissioner James P. O'Neill to the newly created rank of Assistant Chief Chaplain.

Assistant Chief Chaplain Romano continues to serve the needs of the uniformed, civilian and retired members of the department as well as their families.
---
Jessica Rodriguez
NYPD Detective
---
Joe Baratta Esq.
Legal Counsel