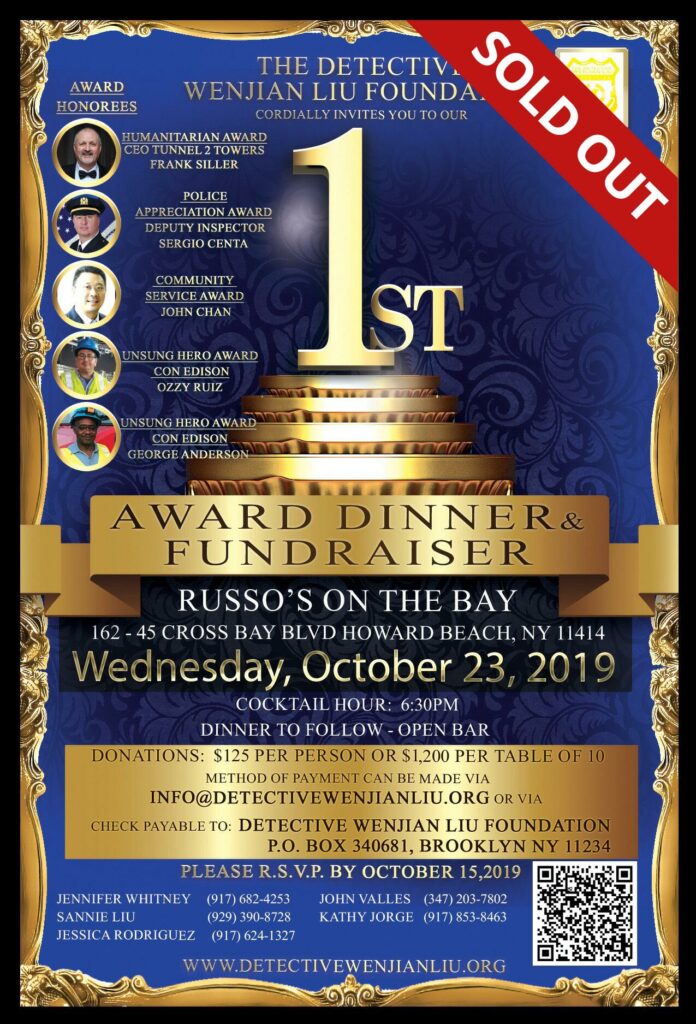 The Detective Wenjian Liu Foundation invites you to our 1st Award Dinner & Fundraiser! Please see the flyer for more details regarding the event.
If you wish to reserve for this event, please make the reservation by October 15, 2019. You can make payment in one of two ways:
Check payable to: DETECTIVE WENJIAN LIU FOUNDATION – Please mail to P.O. BOX 340681, BROOKLYN NY 11234
Select an option below to pay: SOLD OUT!
We are SOLD OUT for this event, but we are still accepting donation to the foundation. Donate here.
If you are interested in purchasing our journal, please take a look at this form for different options you have. Once you have decided on a purchase, please work with one of us on the flyer or email [email protected] to get your order processed.
If you have any questions, please don't hesitate to contact any of the individuals listed on the flyer, or send email to [email protected].